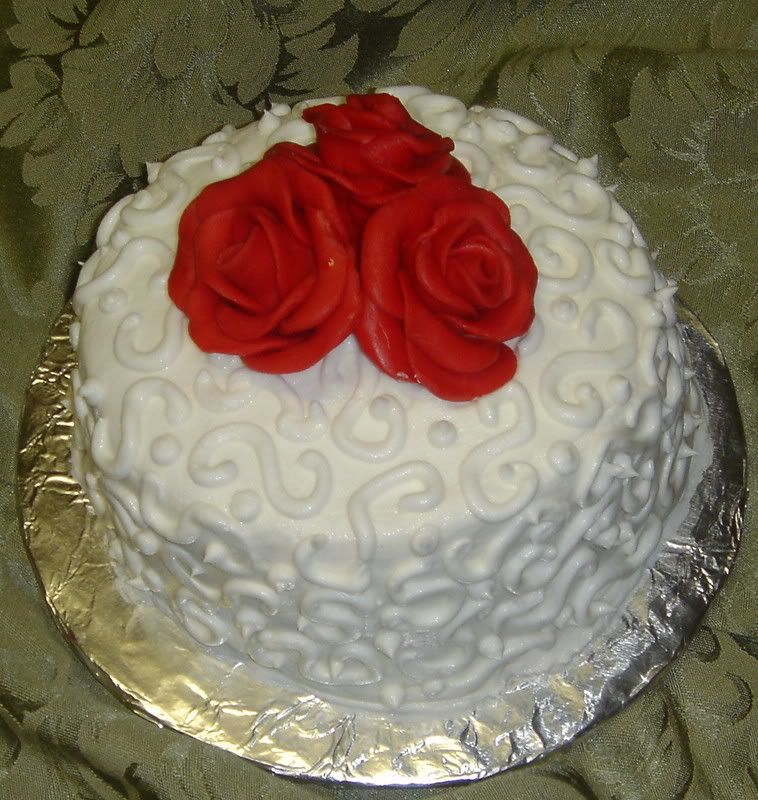 10 ounces of chocolate or one bag of candy melts
1/3 cup light corn syrup
Melt the chocolate or melts in a microwave for 1 minute. Stir. (If not completely melted, return it to the microwave for an additional 30 seconds. If you don't have a microwave, place in the top of a double broiler over hot water
and
stir until melted).
When it is melted, add the corn syrup and blend.
Pour the mixture onto a waxed paper sheet.
Spread the melted candy with your fingers until it's about 1/2 inch thick.
Cover loosely with waxed paper and let it stiffen for at least a couple hours or overnight. The chocolate will become very pliable. You will have to work it a little to make it more clay like.
It can be used for the kids to play with
or
to decorate a cake. If you would like to learn how to make roses like the ones on the cake above visit
What is Cooking in America
For more cake decortaing ideas check out my cake blog