It is now easier than ever to make your child a smocked summer dress! They sell fabric that is already smocked. A yard will run you about $9-$11. It comes in children's and women's sizes. It should only take about 30
minutes
or less to make the dress.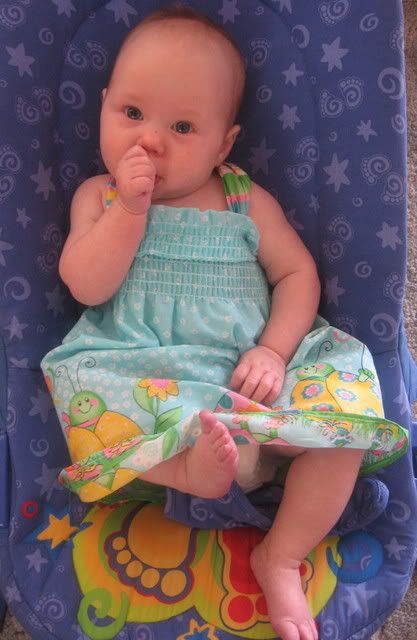 1. Measure your child's chest and cut the fabric 4 inches smaller than their chest.
2. Put the right sides together and sew a seem all the way up. Try it on and adjust as needed.
3. For a child you might want to add straps. For quick easy straps use ribbon. Mark where you would like the straps on the back and front inside of the dress. Cut four pieces of ribbon and sew them into the marked spots. They can be brought up and tied into bows on the shoulders.
4. Turn the bottom under 1/4 of an inch and sew a hem all the way around.
5. Put your little cutie in the dress and wait for the comments on how cute it is.
Why not make a matching purse to go with it? That sounds like another blog. ;)