It is not as hard as it looks! Even you can decorate cookies. Follow these simple tips.
Cookie Glaze
3 C. powdered sugar
1/4 C warm water
1 T light corn syrup
1-2 tsp. flavoring extract (almond, vanilla and/or your favorite flavor)Food Color (paste) Dissolve syrup in the warm water.
Mix in extract, sugar and until you have a smooth glaze.
Add more sugar to thicken or more water to thin.
This will vary depending on the humidity and where you live.
Just remember to use thicker for outlining and thinner for filling in.
You will need several condiment squirt bottles, Icing color, and a small paint brush.
Make glaze and split it into several bowls. Tint the glaze with icing color.
You will need thicker glaze for outlining and thinner for filling in.
Fill teh condiment bottles with the glaze.
Using the bottle sqeeze an outline around the cookie. If you are going to fill it in with the same color do it right away if you are going to fill in with a different color let the outline dry for 1 hour.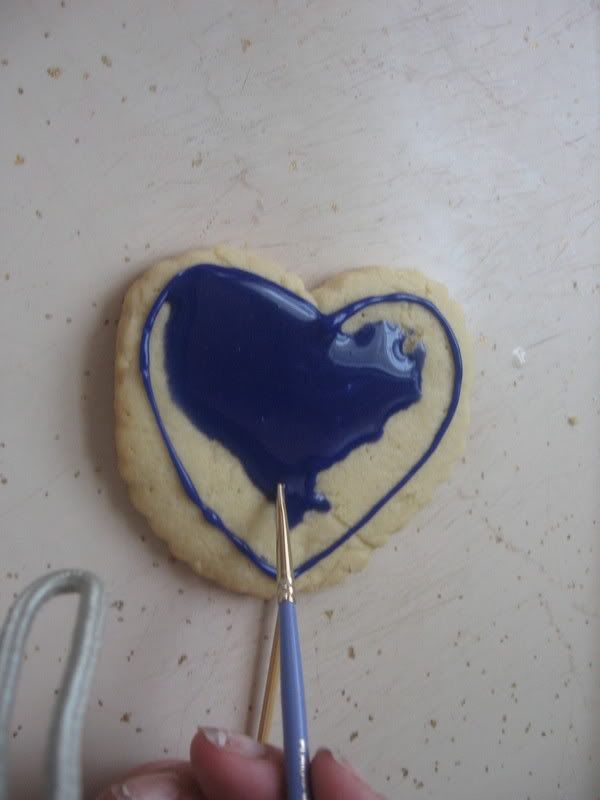 Using the bottle squeeze some glaze into the middle and use the paintbrush to spread it around.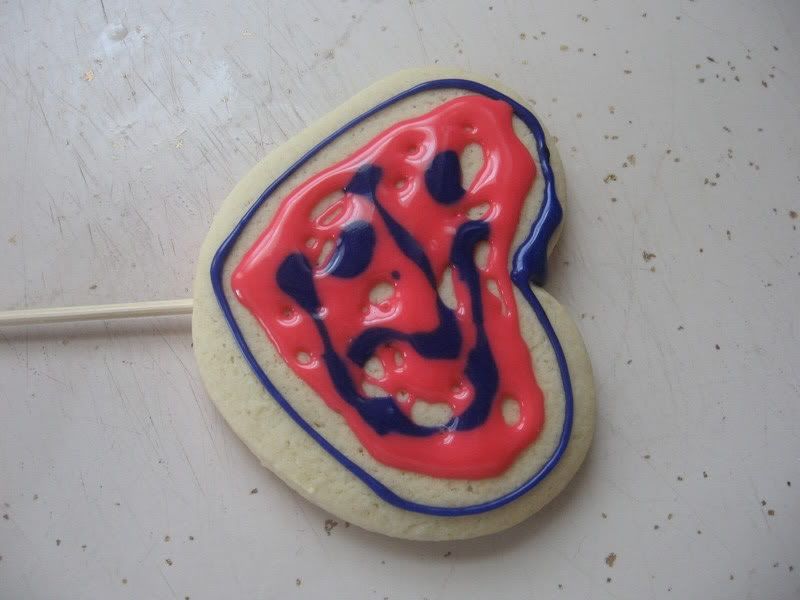 Try new things! Here I squirted in two colors and swirled them with the paint brush.
Let cookies set while the glaze dries. Then you can decorate the tops with food marker, royal icing, or even more glaze.
After you are finished decorating let the cookies set for several hours.
Now is a good time to Make something to put your cookies in - Lesson #4.