Look for small containers to put your bouquets in. I just love the little buckets that Target has for $1 , which is what I am using here. Coffee mugs also work great.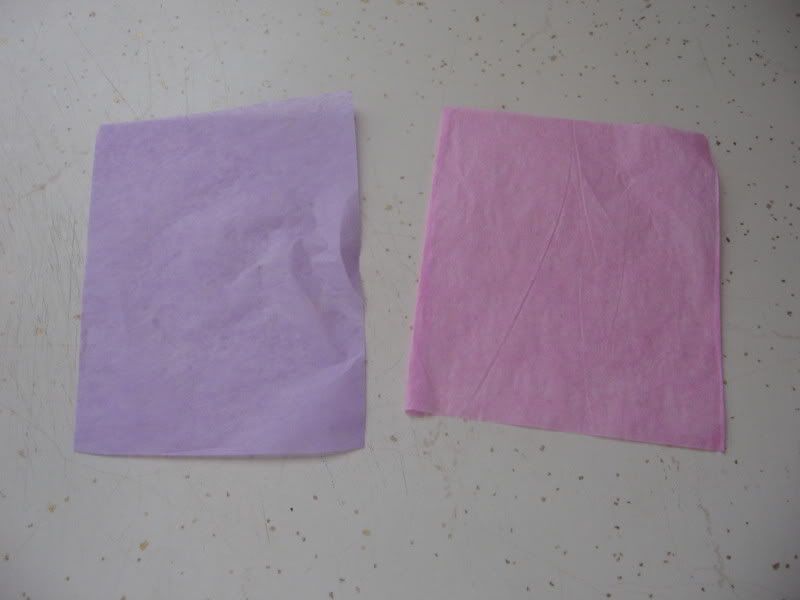 Cut your tissue paper into 5 by 5 squares
Fold it up making a point at the bottom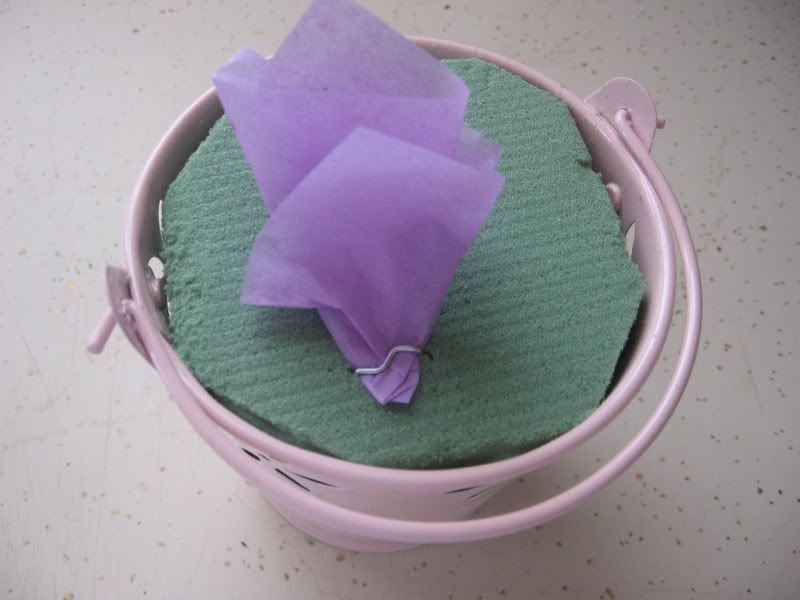 Use the floral pick to secure it into the pot.
Go around the outside edge leaving the middle empty.
Then simply stick the cookies in.