Do you like to change your decor often? How about your kids? are they always wanting to redo their room in the next big thing?

This is a easy way to decorate walls without painting.
You will need fabric, liquid starch, and a sponge. Liquid starch can be found in the laundry products section at your store. A popoular brand is StayFlo. It will cost you about $2 to $3.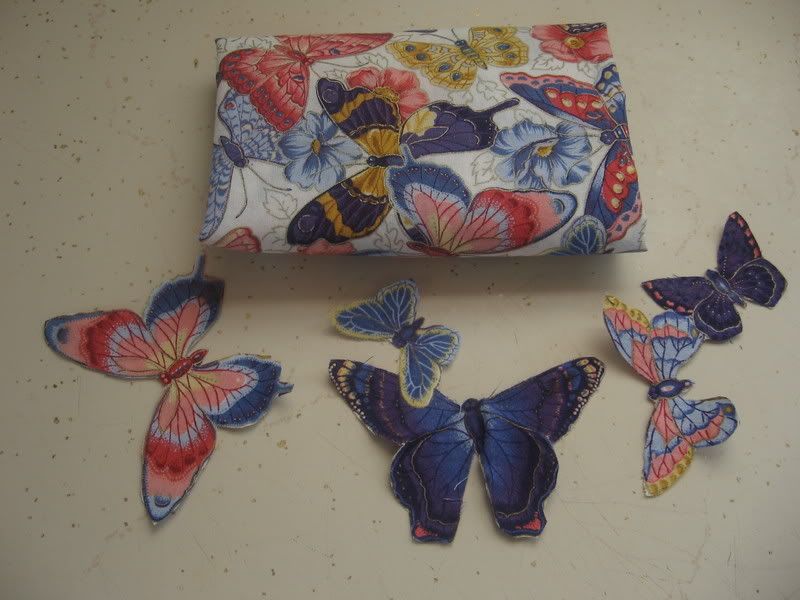 Choose a fabric with a bold print that can be cut out. In this case I am using butterflies.

Pour a small amount of starch in a bowl and add your fabric. Get the fabric completely wet and squeeze out the excess. Put your fabric on the wall and smooth down with your finger. Use a paper towl or sponge to blot away the excess liquid.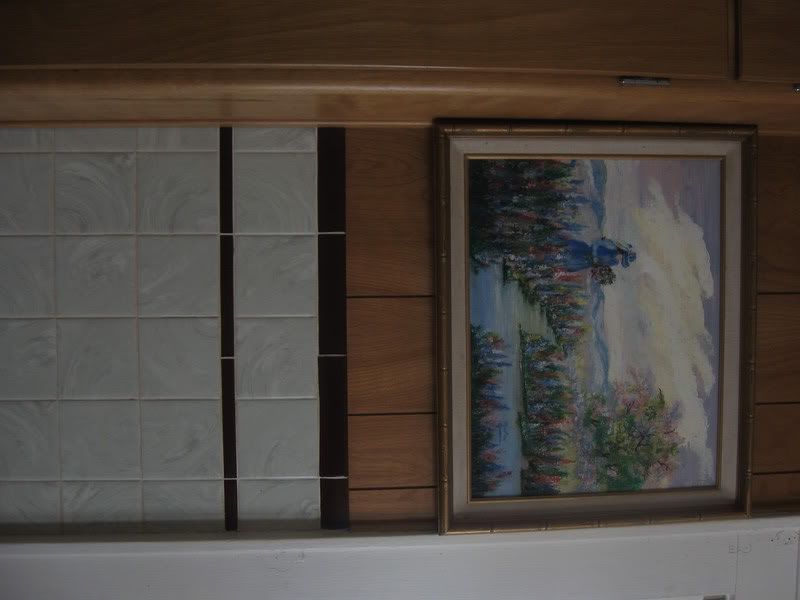 These are really easy to remove. Just pull them off and wipe away the residue on the wall with a wet sponge. You can reuse them again and again. The picture shows them on tile but they work wonderful on walls also.