When your loved ones want biscuits do you open a can?
Making biscuits is actually fairly easy. This recipe makes fluffy delicious that everyone will rave about!

SOUR CREAM BISCUITS

2 c. sifted all purpose flour
2 tsp. baking powder
1/2 tsp. baking soda
1 tsp. salt
1 tsp. sugar
1/2 c. vegetable shortening
1 c. dairy sour cream
1/2 c. milk
Sift together dry ingredients; cut in shortening until mixture resembles coarse meal.
It should look like this. Put this in the freezer for 5 minutes or in the fridge until you are ready to make your biscuits.

Add sour cream and milk then mix to a soft dough.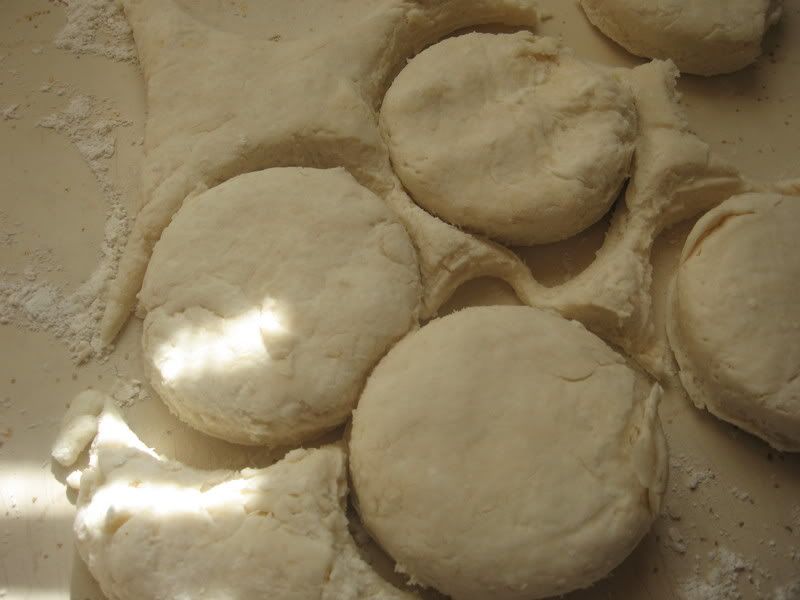 Turn out on well floured surface; knead gently about 10 times(DO NOT OVER KNEAD). Roll dough 1/2 inch thick; cut with biscuit cutter dipped in flour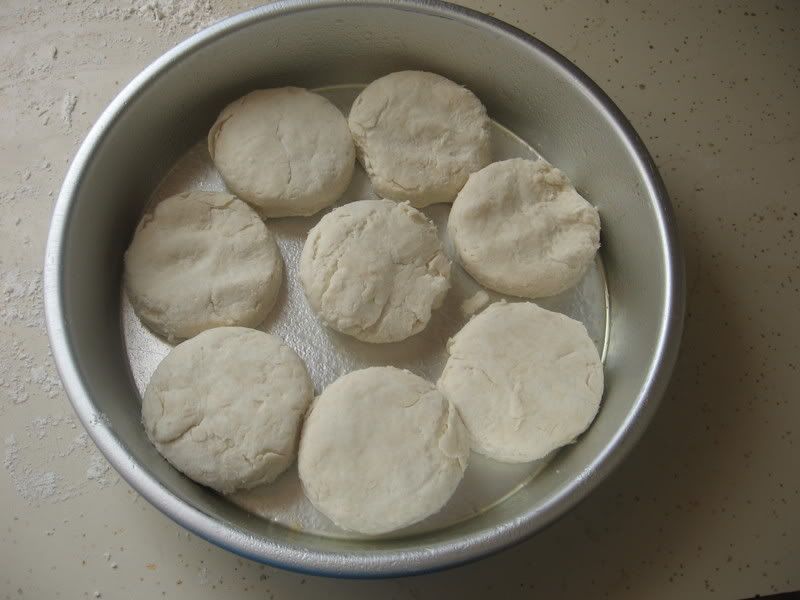 Place on ungreased baking sheet with sides touching. Bake at 450 degree oven 10 to 12 minutes
Serve hot with honey and butter.