This is a super easy recipe that will save you alot of money.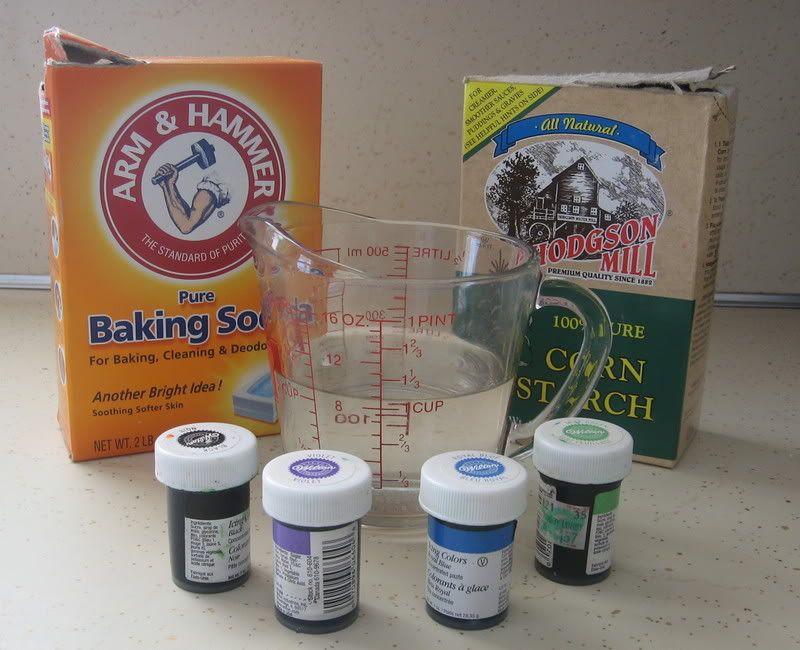 You will need
1 cup cornstarch
1 1/4 cup water
(food coloring, if you like)


In a medium-size saucepan, stir together baking soda, cornstarch and water
Cook over medium heat, stirring constantly, until it resembles mashed potatoes. Cover with a damp cloth and allow it to cool.
Knead the dough. Add food color at this point. Knead to mix in food color.

ENJOY!
Keep in a zip style bag between uses.